Sessions are currently being held from 10:30-11:30pm on Sunday mornings on the outdoor pitch at The Dewey Centre, Bloxham OX15 4PE. New players welcome (First session free). Please note, there will be no sessions on the 10th of October or the 14th November due to Thames Valley League fixtures.
History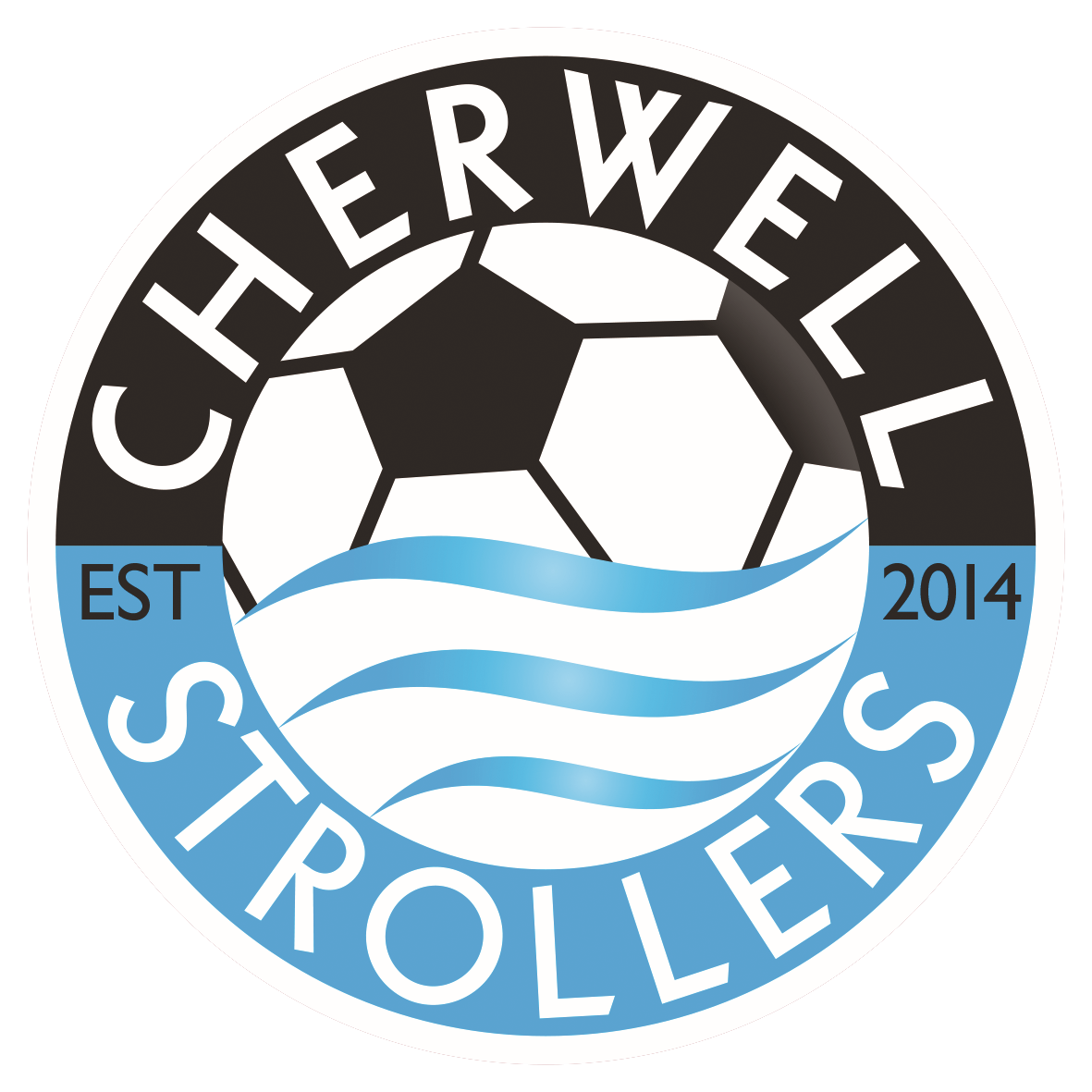 In autumn 2014 Tom Gubbins and Jordan Chaney from Cherwell District Council Recreation and Sports Department started weekly walking football sessions once a week at the Warriner School Sports Hall in Bloxham near Banbury.  Posters were put out in the local area inviting people over 50 to come along and play this sport which was very much in its infancy in 2014.
Small numbers of men came along, most having hung up their football boots many years ago.  The sessions consisted of various 'warm up' and training exercises followed by a game of walking football refereed by Jordan or Tom to ensure that we complied with the strict rules of this new game.
By the following spring the numbers had grown and the sessions followed a similar pattern.  Having established the pattern Tom and Jordan were happy to hand over responsibility to volunteers Peter Cross and Stan Horlock.  They provided various equipment by way of a parting gift to help us on our way.
Training Sessions
Sunday Mornings 10:30-11:30pm outdoors at the Dewey Sports Centre, off Barley Close • Bloxham • OX15 4NJ
Upcoming Fixtures
Within a short period time a competitive spirit had developed and we were keen to test ourselves against other walking football clubs. In spring 2015, we were invited to attend a tournament in Stroud, Gloucestershire that was held in a disused factory/warehouse that had been converted to a sports facility with 3G football pitches. We settled on the name of 'Cherwell Strollers' borrowed some kit and duly entered. In the first game we were 2-0 down before we knew what happened and although we fought back to 2-1 and had a further goal disallowed, we lost the game mainly as a result of our inexperience that led to the slow start. Though we won the next game and drew the final game it was not enough to put us through to the quarter finals, however it was good experience and an enjoyable first event.
The next tournament was at Brackley in May 2015 and once again playing in our borrowed kit, we reached the final mainly as a result of some great goalkeeping by Peter Emms who won the player of the tournament award. In the final we met our match against an experienced Kettering team that passed the ball about really well and beat us comfortably 2-0.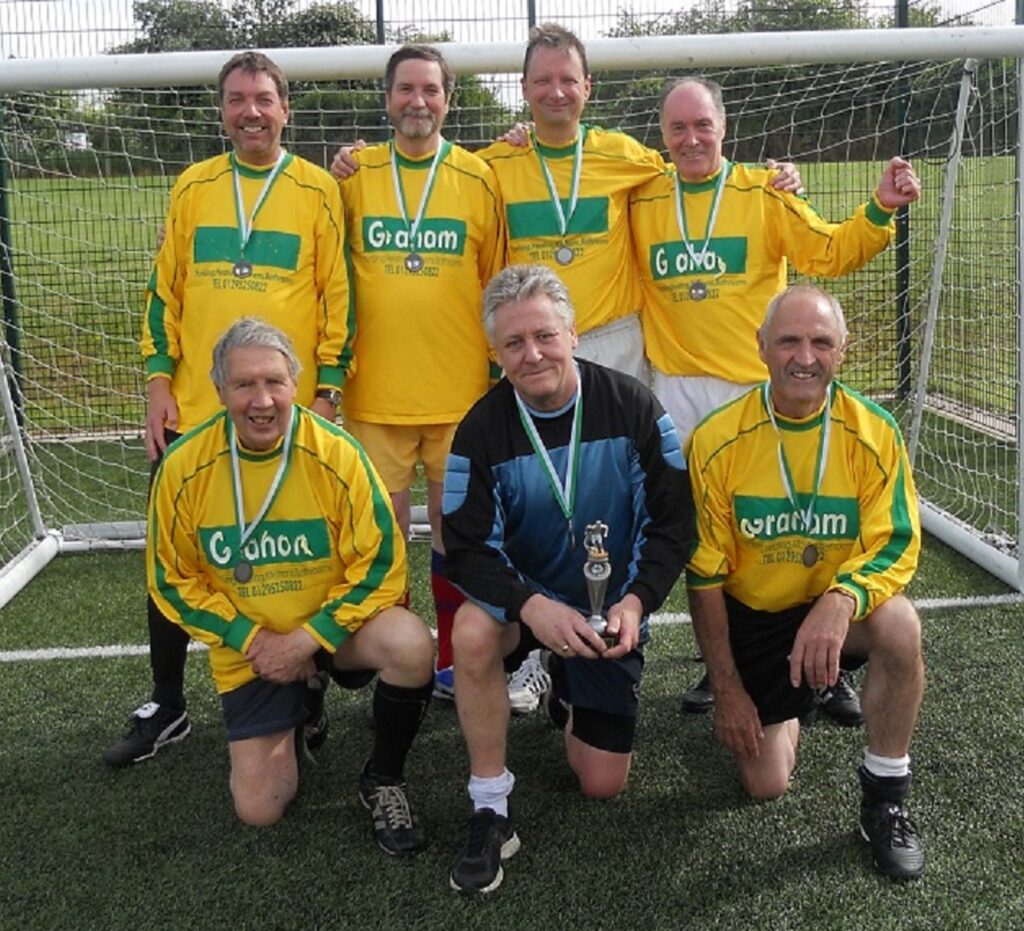 Of the seven players in the picture Stan, Barrie and Pete still play for the team. Sadly Ivan our oldest player passed away in 2017 in his eighties, Paul Nash had to retire after picking up a serious shoulder injury whilst playing for us in the same year so we lost a very useful defender. Neil joined Brackley (although he would play for anybody who would have him!) then moved to Teignmouth, Devon at the end of 2018 where he started walking football sessions and formed a team. Peter Cross also joined Brackley and now invariably scores goals against us when we play against them.
It was at the Brackley tournament that Peter Cross then one of our players and boss of Cross & Co. Insurance Brokers kindly agreed to sponsor the team in the form of our own set of kit complete with his company logo. We settled on a maroon strip and our team identity was complete. When Peter left the club, Shape HR Solutions Limited (Stan's company) and Work Area Limited (Neil Hancox company) stepped up to replace Cross & Co. as our new sponsors and remain so today.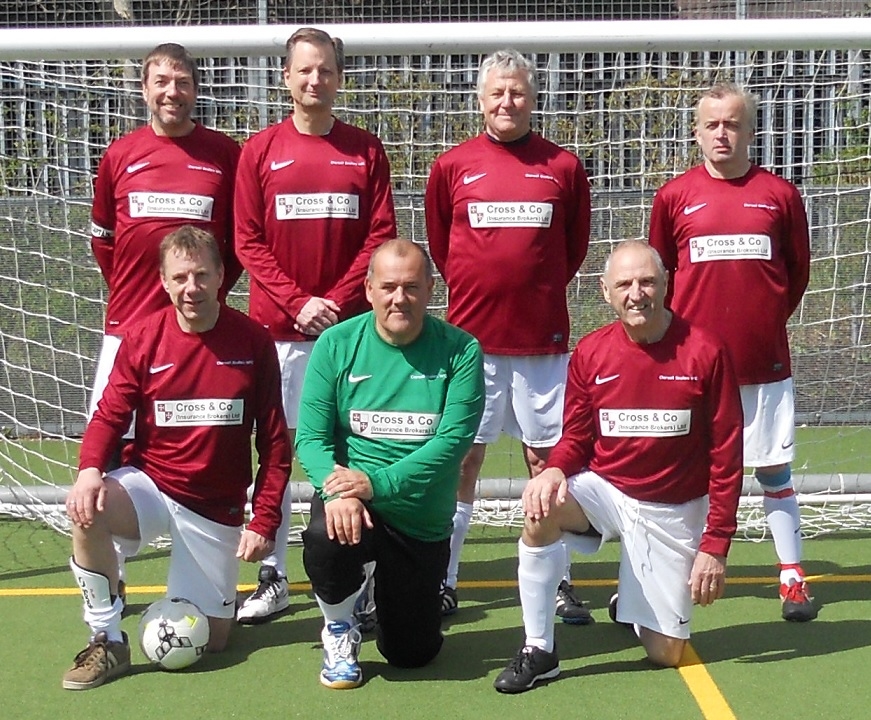 The club continues to play in tournaments and various matches and in 2017 finally won the Brackley tournament.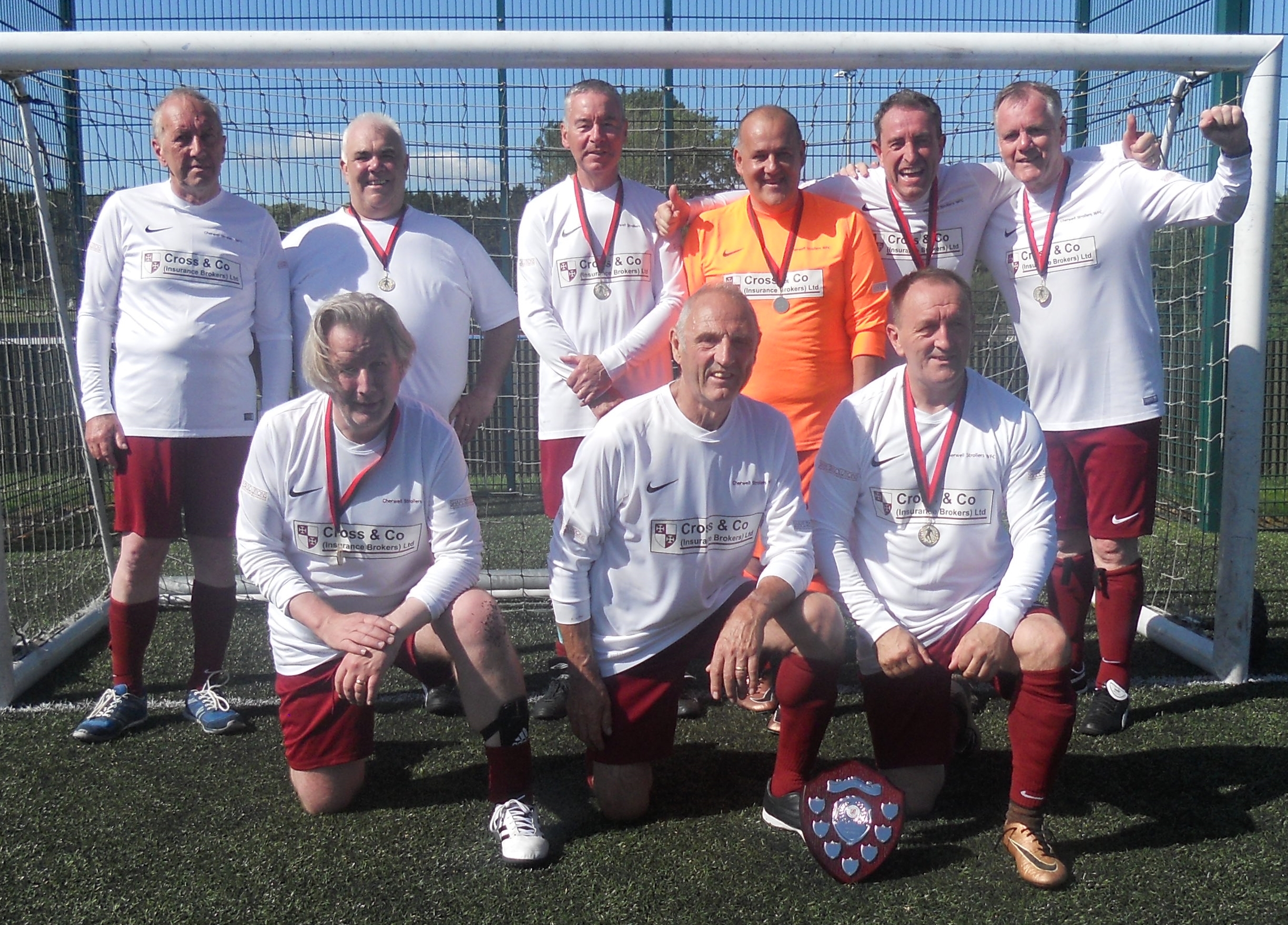 As the numbers grow we are now in a position to enter two teams into most tournaments adopting the name of Cherwell Amblers for our second team.  We currently have two teams playing in the Thames Valley League at Bisham Abbey, Marlow.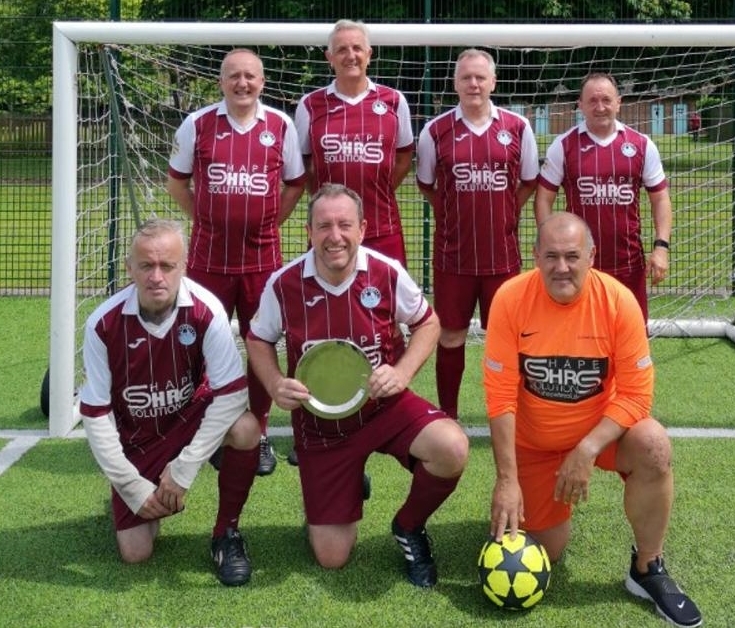 Cherwell Strollers after winning the Championship in the Spring League found the Premier League too hot to handle and were relegated in the Autumn League. We have always thought that there was a big gap between the Premiership and the other three leagues and despite Strollers playing some good football and having many close games they came across some players that were outstanding in creating and scoring goals. This outcome was no disgrace and the Strollers will no doubt do well back in the
Championship next March.
The jubilant Cherwell Amblers celebrating winning Division Two of the Thames Valley Autumn League at Bisham Abbey Marlow. Amblers played 20 games, won 11 and drew 9 – scoring 19 goals without conceding any! A great squad performance, special mention to Andy Tebb in goal, Paul Allington top goal scorer and Alan Gascoigne voted players player of the team for his stout defending and for scoring four important goals. Next up the First Division starting in March 2020.
In 2018, we moved our training sessions from Warriner School to Bloxham School (Dewey Centre) as the sports hall is larger and there is also an all-weather pitch that can often be used in summer evenings and weekends.
We have a regular newsletter, social gatherings, enter competitions and play charity matches and are actively exploring the possibility of entering international competitions from 2020.
The club is now run by a Management Committee consisting of:
Stan Horlock – Club Secretary/Treasurer
Peter Dubber – Deputy Club Secretary/Thames Valley League Coordinator
Garry Liversage – Fixtures Secretary
Ian Kirchin – Social Secretary
Dave Pepper – Thames Valley League Deputy Coordinator
Pete Emms – Media Secretary
Gary Kilpatrick – Communications Secretary & Newsletter Editor 
We continue to build the club and welcome new players aged 50 or over to join our friendly welcoming club that is part of the ever-growing community of walking footballers (or more accurately non-running footballers!) that take part in a sport that most thought they would never play again.   I can tell you first-hand that there is no better feeling than putting on a football strip and taking to the field to play a competitive football match when you are well into your 60s!
Stan Horlock
Club Secretary